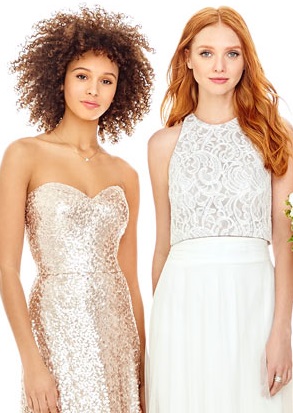 Hello, there is so much to tell you! Lets make this simple for you. With bridesmaids in different states, time zones & work/family schedules, this option will ease some time and maybe some stress for some ladies. This method keeps everything in one place, one company to work. When you pre-register ahead of time; each person can place their own order & ensure all your orders come into one bridal party file. They can order 24/7 and enter their own shipping address, credit card number and product details. Plus you can log in anytime to see who has ordered and check in anytime. Once all the orders are in, we will contact you to notify you and get approval to submit the orders. Please fill out the Bridesmaids Party Registration form, we will confirm receipt of your registration within 1-2 business days. 
How do I save my bridesmaids dress selections in my own Showroom?
That's very easy to do. Once you set-up an account, you can save the dresses inside your account and your party can view what you like. It's an excellent way to preview all your great wedding ideas, from bridesmaids dresses and wedding accessories and favorites. You can easily create a virtual wedding party. As a bride it gives you a head start in selecting the bridesmaids dress styles & you can even email your wedding "preview" to your friends and family to get their feedback! See a SAMPLE BRIDESMAIDS SHOWROOM LINK HERE.
Tell me more about Bridal Party Registrations:
We have information on how to measure, size charts and everything they need to place orders. We accept all major credit cards and paypal. Once the dresses are ready to ship, you get notified and the ladies will get tracking numbers for their shipments.